My Volunteer Experience – Fei Wang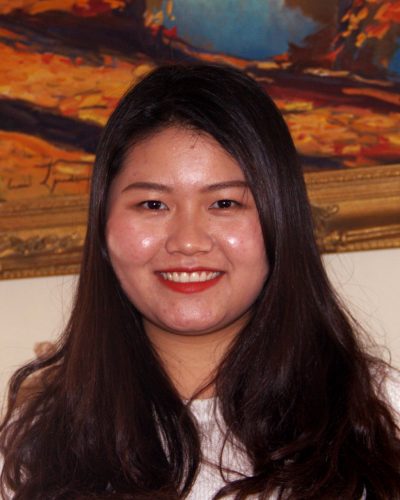 Hello Everyone! My name is Fay, a postgraduate student at Ningbo University, Zhejiang, China.  I have participated in an international program of my college this winter, therefore I had this great opportunity to be a volunteer at Asperger Works. This four-week volunteer experience meant a lot to me since I learned about a new and different world.
This is my first time in the USA. Before I got here, I was afraid of the differences between the two cultures and customs and the new environment. But when I met my host family and Eva Rajczyk of Asperger Works, I felt relaxed. They are very friendly and treat me as a part of their families. My host family mom, Nora, doesn't talk much, but she is very warm-hearted. She bought a lot of food for my roommate and me, just in case we are hungry, and cooked different kinds of food for us from typical American food to Spanish food. And Eva, a board member of Asperger Works, is a fascinating and unbelievable woman who is full of passion and rich knowledge. She introduced me to the background and history of Lawrence and told me a lot of stories about America and its culture and people. What surprises me most is that each person here is very friendly and polite.  They say "have a good day", "how's it going" to you even when you are a stranger.
Besides the work in AWorks, including designing flyers and collecting funders information, I am very lucky to have had the chance to participate in the St. Patrick Day's Parade this March. On that day, all the members of AWorks gathered together, decorated with green necklaces, hats and decorated our car with green decorations. Then we marched along the main streets of Lawrence accompanied by people playing Irish music with people cheering us along the route. We had a lot of fun that day even though it was windy and cold. Daniel Rajczyk, the Executive Director of AWorks, took me to Boston one day and introduced me to this walkable city. Lisa Rajczyk showed me the Lawrence Museum and took me to an adorable restaurant, El Taller, that has great Mexican food. My roommate and I even had the opportunity to go to New York City to explore the most famous and bustling city in the world.
This volunteer experience is an invaluable wealth from which I learned a lot and grew up a lot. And most importantly, I got friends here, including Eva, Daniel, Lisa, Adam, Nora, all of whom are very kind people. And I hope Asperger Works can grow up to a big and influential organization in the near future and get more and more volunteers to help it make contributions to more and more communities.