A significant journey to America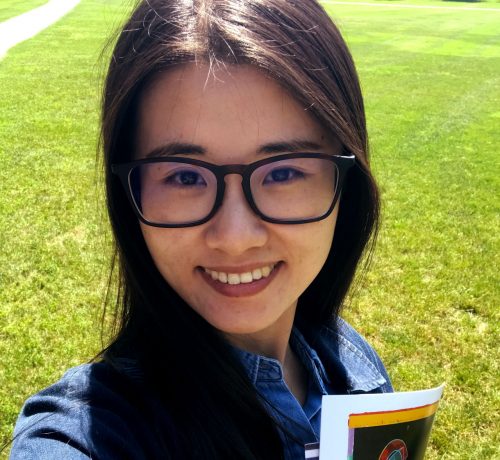 Hello, everybody! I'm Jane Shang, a volunteer from China for Asperger Works. I'm a graduate student in China, and I entered for a international program in March, and then I came to America on summer vacation. I didn't know what I will experience in the next whole month, what I only knew is that, it must be a significant and unforgettable journey!
After more than 10 hours' flight, I arrived at America, not excited as my previous thought, I took medicine all the time on the plane for preventing the wound inflammation just after the operation. Tired, the sore throat and the wound have spent all my strength. Actually, it's not a good start, right? Yes,it is, in my opinion. Frankly speaking, except the wound after operation, the sore throat, I've also got stomachache, allergy, toothache! How poor I am! Yet,I'm always telling myself that everything is going to be OK, it's just the time! What I've experienced in the next few days have really proved my belief.
First, it is my host mom Diana that helped me a lot during these suffering time. She asked me whether I'm getting better by message although she's busy with her work, and took me to pharmacy,  to work place, tried her best to help me, and I'm really grateful to her! Second, it's M.Eva Rajczyk,the secretary for Asperger Works. She gave me a big hug the first time we met and we had a talk at a small office with another volunteer, David, who is from Liverpool. She's so talkative and graceful, she talked about the Asperger Works, what they were doing now and the problems they have met, especially the lack of funds. In addition, she asked what we are good at and what we want to do in this work. She is so open-minded, always encourages us to have different ideas about the same thing. It's a long way from my host family to the final working place, Eva always picked me up at Bradford train station and took me back home. I appreciated her very much! Adam Rajczyk, her husband, impressed me a lot too. He is very kind, and invited David and I to Asian restaurant to eat Chinese food! I have always consider the Chinese food in America is just not the real Chinese food, the Chinese food what we were going to eat is really different! It's so authentic! I love that so much! I can't imagine that Americans also like the real Chinese food! Also, I have to refer to Lisa S. Rajczyk, who are Eva and Adam's daughter, she's so enthusiastic, talkative and helpful, I had very happy talk with her whenever we met, and I'm so happy that she asked me if I got better with the bad toothache, she is so considerate.
At last, about my work here. Many people may don't know too much about Asperger, neither do I before I got to know it. It is an autism spectrum disorder which is characterized by significant difficulties in social interaction and nonverbal communication, along with restricted and repetitive patterns of behavior and interests. And it has been shown that, this population of adults has the highest unemployment and under-employment rate of all people with disabilities. Therefor, what the Asperger Works is doing is to help these people find a suitable job. So, I wish every person who has concern about others and the society, we are supposed to try whatever we can to help them. Volunteer works, a donation, and all other things concern about Asperger Works all help people who are in need.
It's very significant being a volunteer for Asperger Works, to help people who are deeply in need with so nice members of the organization is the honor of me!