Sahar Alhamdan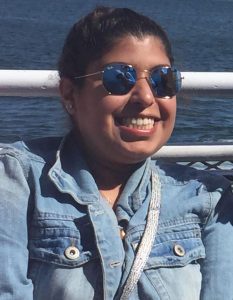 Sahar Alhamdan from Saudi Arabia graduated from UMass Lowell in December 2016. She was our first Intern. Her goal is to establish an organization that will help educate people about the need for proper nutrition for their children. She also hoped that her experiences working with Asperger Works would help her bring awareness of autism and acceptance for people who are on the Spectrum. As our first intern, she was invaluable to our organization. She was tireless in her dedication to doing whatever was required of her to move AWorks forward.
We are proud to call Sahar our friend, are saddened by her departure, and miss her a lot since her return to her homeland.
---
Would you like to join our team as an intern? Check out Internships at Asperger Works.