Learning about Asperger's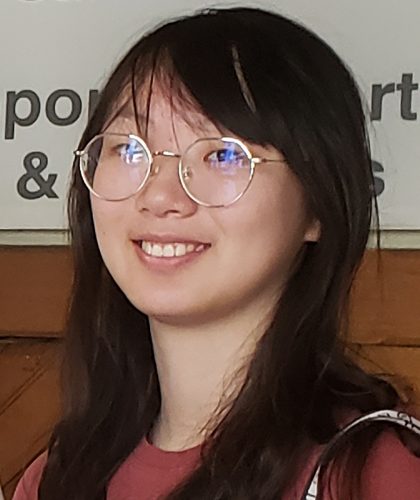 HI, My name is Ren Ruixuan but I am known as Crystal. I come from Jinan University.
As a volunteer for Asperger Works it's a valuable internship experience. Before these days,I knew little about Asperger's Syndrome. I learned something about it through collecting and composing information as part of my daily work. I found something I used to pay less attention to —— I have met so many people with Asperger's Syndrome.
Only now do I understand that "Asperger" is not only a word and it' s not far away from my life!
So an idea came up in my mind, what I should do is not only work for this non-profit organization for 4 weeks. When I come back to China,maybe I can popularize it to my friends dissuade the discrimination and try to build such a meaningful organization.
Though our jobs don't require us to do something world-shaking, we added an extra pair of hands when office work is needed. In addition to collecting documents, we also attend a Community Resource Fair, which was fun.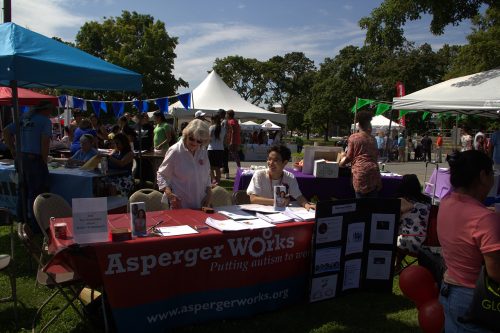 Eva and Bingo at our table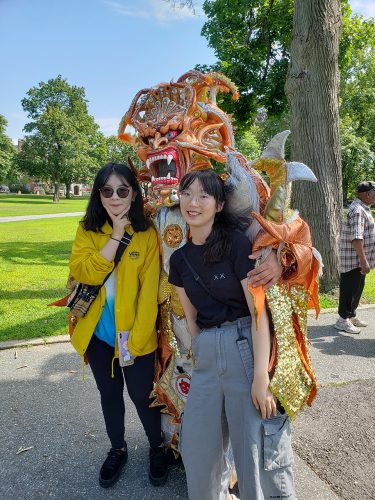 Marina and I with a man in a Carnivale outfit
We are always on the road to do something helpful. Join us!Let's start an adventure of volunteering~