My Visit to America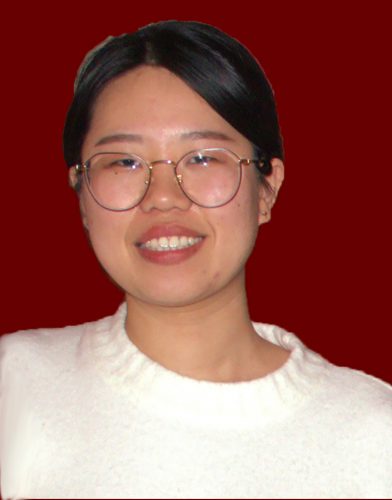 My name is Taixing Han. My English name is Tisha. I am a graduate student at Zhejiang University in Hangzhou. On the first day my roommate and I arrived, my host mother Diana told us that '"You have to do some schedules for the approaching month, time flies." Finally, the 28-day internship has passed in the blink of an eye and we have seized every minute to experience American culture.
Transportation: We live in Lawrence which is just an hour's drive from Boston, a city  full of high education. Boston is like a miniature version of Beijing and Lawrence is like a suburb of Beijing. The United States is famous for "the country on the wheel." Exactly everyone drives. The subway station may have been one hundred years old, so honestly it is a little bit humid and dim. In New York, we didn't only take the subway, but also took the bus, because the New York transportation card can be used in both the subway and bus. No one will check your ticket, very different from China, you just get on the bus, then get off the bus. This kind of honesty-based travel is really amazing, and the passengers will say "Thank you, I wish you a happy day today" before getting off the bus. Maybe it's just a simple sentence but it's worth to do that. You can't hear people horning on the road. I asked Eva who is in charge of the office of my volunteer institution for the reason. She said that only rude people will push horn.
Diet: The diet is quite different from what I imagined. My parents worried that I would eat unhealthy hamburgers and steaks every day. Actually, I eat healthy and probably because of Diana and her family. They love avocados. They don't use the same oil, soy sauce and vinegar as China, but there are many mixed powders of ginger powder and garlic salt which are wild to me. There are many kinds of bread (hard, soft, salty, sweet bread. This is the only way I distinguish them).  Cheese is not just cheese, there are cream cheese, onion cream cheese, etc. I don't know how to translate the cheeses into Chinese. Their diet is really simple, but it is only relative to Chinese fried steamed cooking. They think that the biggest courtesy of food is fried, so we are unaccustomed to the diet at first, but gradually it tastes good. Once we gave them a Chinese meal. They are so kind and said "it's delicious," but in fact they are not accustomed to it.
Volunteer Internship: The main part of this trip to the US is the volunteer internship. Before the internship, I googled the meaning of Asperger and learned that this is a kind of autism, they look like a little different, don't talk to people and often stay alone in a corner or room. Then I found out that I was wrong. Not only did the Americans lack understanding of Asperger, but Chinese also lacked a correct understanding of Asperger. It is a kind of autism, but it is totally different from autism. Aspie is the name that they call themselves. They have language and understanding abilities, but they honestly go straight. If ordinary people see a vast world of spherical stereo, then the world is two-dimensional or even one-dimensional in front of them. Aspies can't correctly understand the meaning behind other people's words. They don't dare to touch people or look directly into people's eyes, for instance they may laugh and say 'I am so sorry about that.' Eva is the in charge of the organization office. On the first day I arrived, she took us to see a movie "Free Solo." Now I understand her deep meaning after watching the movie. The star of the film has Asperger. He is almost crazy about the extreme sports of climbing by hand without any safeguard. Eva wants to use this movie to intuitively tell us what Asperger means. Her son Daniel is an Asperger. If I wasn't told that he has Asperger, I wouldn't tell that. I once asked Eva "Is Daniel cured?" (Daniel is her son and the founder of Asperger Works); but Eva told me that Asperger can't be cured. They gradually learn how to integrate into society and learn how to '"behave like other people."  Eva said, talking about one of the volunteers who has Asperger, "You never know how happy I am when I can hug him." After all, this is difficult for some Aspies. Asperger is a genetic disease, not formed in the growing environment, mostly distributed on the Y chromosome, and more and more people have recently discovered that girls also suffer from Asperger, but girls have more social performance. It is even less obvious and more difficult to "cure."
Eva: I really have quite a lot to write about Eva, the leader of the office of my internship institution. She is a very kind, quite cool, pretty approachable lady. I have learned a lot from her. She is still full of passion for life. She likes listening to jazz, upon hearing her favorite song she will wiggle and dance with it. Before coming to the United States, I heard that they never eat chicken feet, but Eva tried chicken feet when she went to Chinatown with other volunteers. She just wanted to do a try and said "If you don't try who knows whether you like it or not." I hope that when I am of her age, I can also be full of energy and enthusiasm for life, and enjoy my own life.
Most of my work at Asperger Works is similar to platform promotion, design invitations, design postcards or flyers for charity dinners. But for me, this organization teaches me a lot, and I have been in touch with the people in another time zone of the world, whom I was never familiar with before. On the other hand, I learn that "don't give people a label in advance," because you never know what the thing itself is before you try it yourself like the chicken feet. I also learned to treat others more inclusively and put myself in the shoes of others, but not to exclude individuals who are different from themselves, the same as the "big dyeing tank" of the United States, where various ethnic people are here.