My Volunteer Experience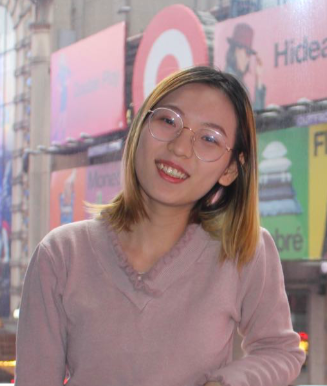 My name is Jingjing Xiao, a sophomore from Fudan University in China. With time going by, I will finish my four-week American travel. It's very hard to say goodbye to all of you I met in the US.
It is my first time to go abroad alone, which is a big challenge for me. Fortunately, I have spent a wonderful time in these beautiful places. This winter Holiday I spent a great time volunteering for Asperger Works, whose mission is to help adults with Asperger's Syndrome find suitable jobs as well as to educate employers about the positive side of hiring people with Asperger's syndrome.
First of all, because of my study direction, I am curious about social work, especially America's     . Before I arrived in America, I already received warm greeting from my volunteer coordinator Eva. So I was looking forward to what I will do in a non-profit organization, which is hard to find in China.
The first week Eva took me to the naturalization ceremony and she  gave a speech about voting rights. Before the ceremony began, I was helping the staff do some preparation work such as distributing flags and forms. When it started, I tried to listen to speakers carefully although I could not understand them thoroughly. However, what Eva said impressed me a lot: "To be a citizen not only means to have the rights, but also protect them." It reveals that the responsibility and necessity to vote, which is not only an optional right. Thanks to Eva, I have the unique opportunity to watch the ceremony, which let me think about the origin of sense of personal identification and experience the political culture of America as well.
The next a few weeks I did some work, including collecting and reporting business data, designing the style of flyers. Although this work looks easy, it forced me to learn some basic skills like using the office software and Photoshop. It is very helpful to me and it's a valuable internship experience. When I finished all work, I felt so confident about myself. It also let me fall in love in volunteering, which has a big meaning to our society.
This experience not only let me find out some social phenomenon, but also improve myself. I used to be a very shy girl, but these days I have changed a lot. Because most people I met are very friendly and never were stingy with their praise, which made me more confident and feel  comfortable. I become more and more out-going and like to make friends with good people.
I want to thank all the  people who helped me during these days. But I would like to give my special thanks to my volunteer coordinator Eva. It is she who donated her time and passion to me, both in work and life. She is such a sincere and considerate lady, making me feel at home with her. She is always so patient with me, and I can feel she loves her work and life. Chatting with her is an enjoyable thing. We talked a lot, from music to the differences between China and America. She loves us volunteers, holding some parties so that we can enjoy ourselves. It's my pleasure to make friends with her, she has a positive influence on me.
If you want to have a wonderful volunteer experience like me, we welcome you to join us, because it is you who can help us find new ways to do this work and be of greater influence. Don't hesitate to make the decision, come and join us,  do something really helpful and valuable.